A 6-day culinary tour of the Olympic Peninsula and Salish Sea of Washington State.
[ October 16 – 22, 2018 ]
The ultimate trip for the foodie who wants to learn about Pacific Northwest Cuisine by touring local farms and inland waterways that make the Olympic Peninsula in Washington state such a compelling destination. All farm-to-table meals and seafood served will be sustainable and responsibly raised or harvested.
Explore the Olympic Peninsula's beauty and bounty through your taste buds! We'll visit working farms, connect with the farmers through tours, talks and food demos, and dine direct from the land. You'll meet many of the people that are part of our area's thriving food system, all while taking in the gorgeous backdrop of the Olympic Peninsula. In our down time, we'll enjoy walks on beautiful beaches and in lush forests, building a deeper connection with this special area, and taking in the vibe of the laid-back West Coast.
Highlights Include:
Farm-to-fork meals - lovingly prepared - for breakfast, lunch, and dinner
A local look at the food culture of the Olympic Peninsula via tours of farms, wineries, and cideries
Dining experiences in gorgeous outdoor settings, directly on the land: from tasting menus and full meals, to demos and group cooking experiences
Breath-taking views of the Olympic Peninsula's waters, mountains and forests
Example Itinerary (Subject to change)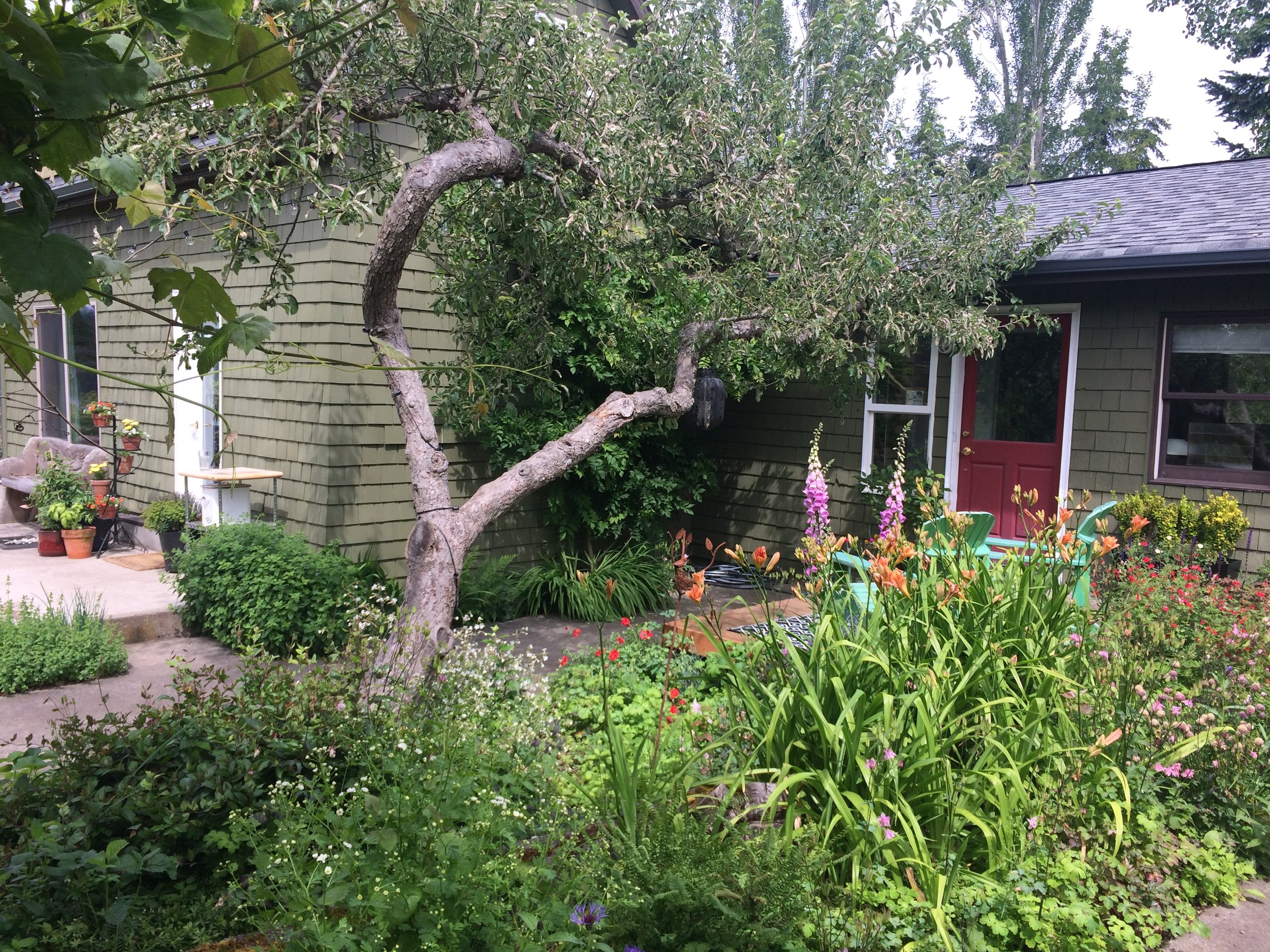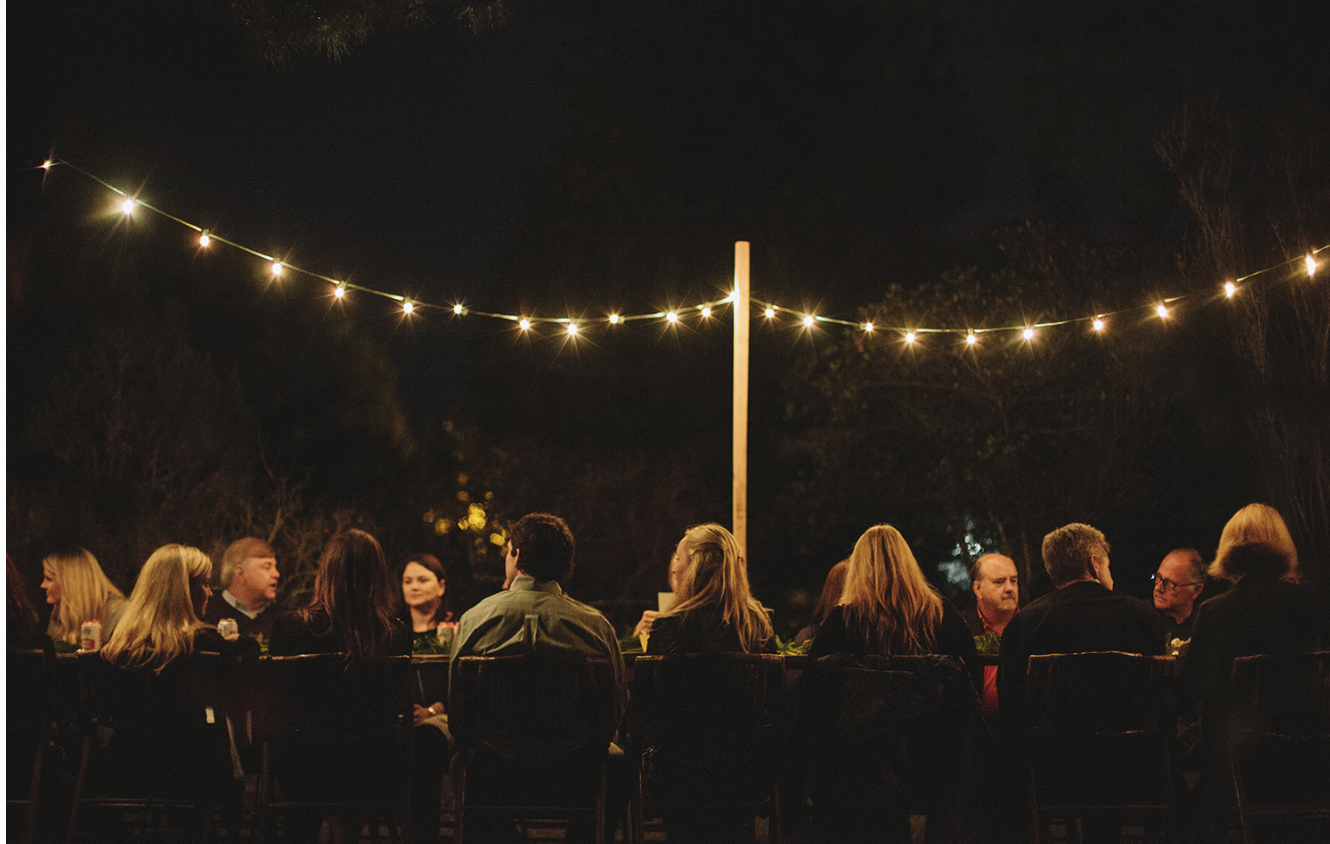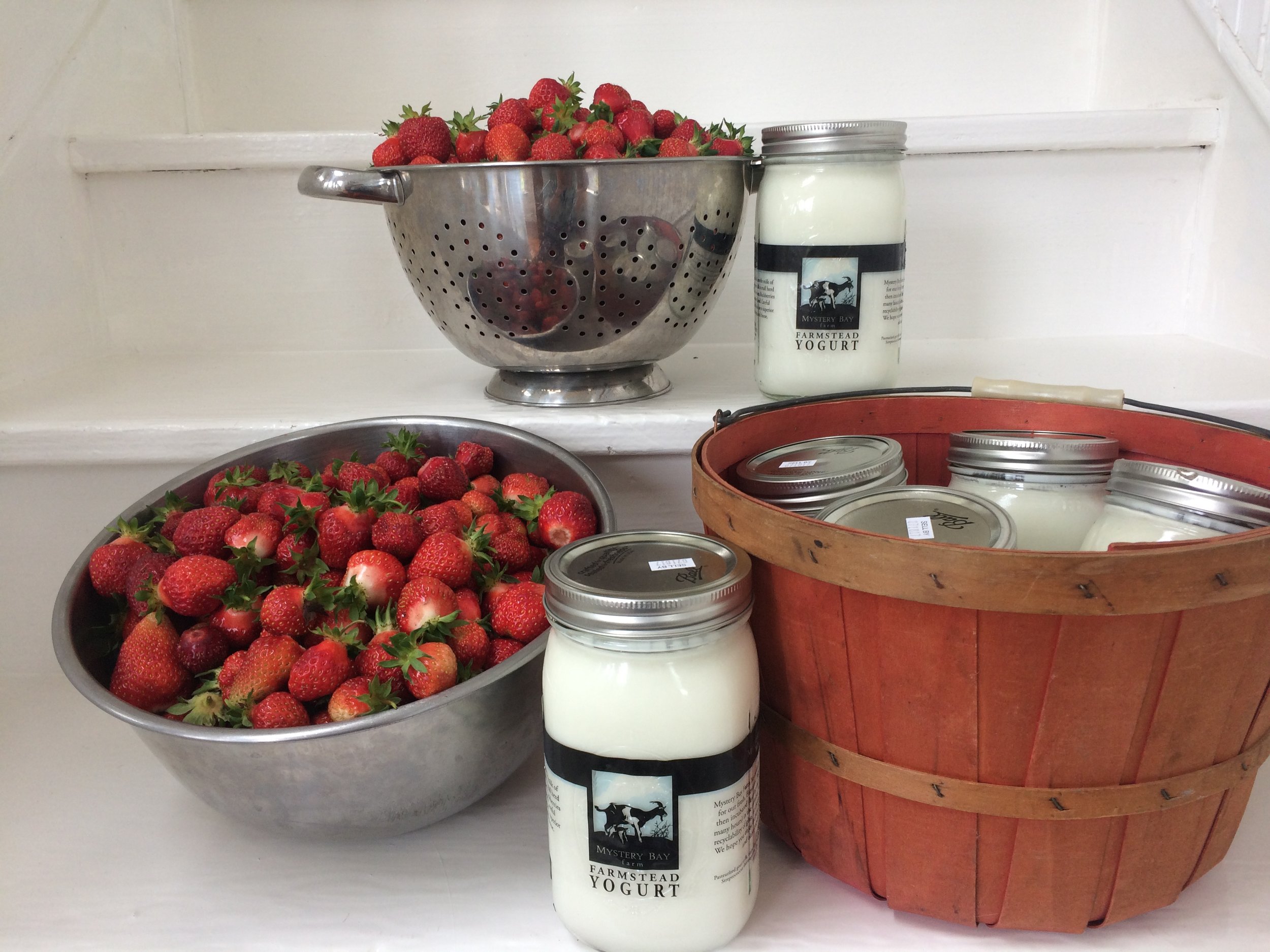 Day 1: Upon your arrival, explore the grounds of your home base Plum Nelli, and the charming Marrowstone Island on which it's located. Plum Nelli, a 100+ year old farmstead-and-stay, boasts gorgeous water and mountain views from each of its accommodation. On the property sits the original farmhouse, a light-filled apartment, and a rustic cabin - where guests are housed – an apple orchard, robust flower and vegetable gardens, and farm animals. It's the perfect island home-base, and will be our jumping off point for adventures that await. We'll kick off our journey with a delicious Farm-to-Fork Welcome Dinner on-site!
Day 2: On island, we'll visit Mystery Bay Farm, a Micro-Goat Dairy, where we'll meet our neighboring goats, tour the farm, and sample delicious chevre, yogurt and cajeta (goat milk caramel sauce – oh wow!). We'll then head for a walk through an old-growth forest and picnic on a quintessential Pacific Northwest beach before heading to the island's winery, Marrowstone Vineyards, for a private tasting and tour.
Day 3: Washington is not only known for incredible wines, but also for its cider! Today we'll visit two cideries for a closer look into what goes into the making of this delicious apple elixir. Of course, we'll taste what the farmers lovingly produce, too! In between cider tastings, we'll stop at other local farms for demos and to pick up our groceries for the evening's meal!
***Each morning we'll have a fresh brunch before taking off for tours of area farms, wineries and cider farms. We'll return each evening to Plum Nelli to watch beautiful sunsets, enjoy a glass of wine picked from the day's excursion, and rest peacefully before the next day's adventure.
Then, all aboard…
We'll explore the Salish Sea through the eyes of a chef! Experience Olympic Coast cuisine with Chef Diane LaVonne and Puget Sound Express on a 3-day cruising tour of Washington's Salish Sea. Spend days onboard the comfortable, spacious Glacier Spirit, and evenings at the historic Ravenscroft Inn in Port Townsend, Washington's Victorian Seaport and Arts Community.
Highlights Include:
Gourmet meals for breakfast, lunch, and dinner
Cooking classes with Diane LaVonne, of Seattle's Urban Cooking School "Diane's Market Kitchen"
Cruising tours of Penn Cove Mussels and Dungeness Wildlife Refuge
Breath-taking views of the Olympic Peninsula and the Cascade Mountains
Evenings in Port Townsend, dubbed the "Paris of the Pacific Northwest" by Sunset Magazine
Example Itinerary (Subject to change)
Day 4: Your oceanic culinary adventure begins aboard the Glacier Spirit. Heading north, we'll arrive in Penn Cove to the oldest and largest mussel farm in the United States, Penn Cove Shellfish. While there, we'll pull our lunch almost directly from the sea. After a lunch of Penn Cove Mussels, fresh-baked bread, and house-made Caesar Salad, we will cruise to our home base for this journey, Ravenscroft Inn in Port Townsend, Washington's Victorian Seaport and Arts Community.
For dinner, Chef Diane will conduct a cooking demonstration while preparing the evening meal (example):
Assorted Bruschetta – caponata, pesto
Homemade Linguine with Heirloom tomato sauce
Spinach salad with Garlicy Parmesan Dressing
Stone Fruit Cobbler with Ginger Biscuit
The night is then yours to enjoy in Port Townsend.
Day 5: We'll wake up to an amazing gourmet breakfast, followed by a stop at the Port Townsend Farmer's Market, the most celebrated small-town farmer's market in the state. Next we are back out on the Glacier Spirit hoping for encounters with the Salish Sea's amazing killer or humpback whales. While on-board, we will enjoy a warming lunch of lentil and sausage soup before returning to Port Townsend.
For dinner, Chef Diane will conduct a cooking demonstration while preparing the evening meal (example):
Mushroom and Onion Tart
Seared King Salmon with Tangy Plum Sauce and Roasted Vegetables
Artisan Cheese Plate with Honey and Diane's Crabapple Hot Pepper Jelly
Bourbon Scented Pumpkin Pie
Once again, the night awaits you in Port Townsend.
Day 6: After a gourmet breakfast, we will board the Glacier Spirit for a journey to the Dungeness Spit, home to the famous Dungeness Crab. We'll enjoy a robust feast of the luxurious crustacean onboard before making our way back to shore.
After a final night's rest at our beloved Plum Nelli, you'll be transferred to SEATAC airport for departures.
Price per person: $2444
(taxes included, based on double occupancy and limited to 8 participants)
All meals, lodging, transportation, and some beverages are included. Airfare and additional expenditures are the responsibility of participant.
Have questions? Drop Kathryn a line at info[at]plumnelli.com, with your phone number, and she'll give you a ring to discuss!
**Ask us about a Seattle add-on if you're interested in touring the city by taste! We are happy to take you through the city on a culinary tour of some of our favorite spots.